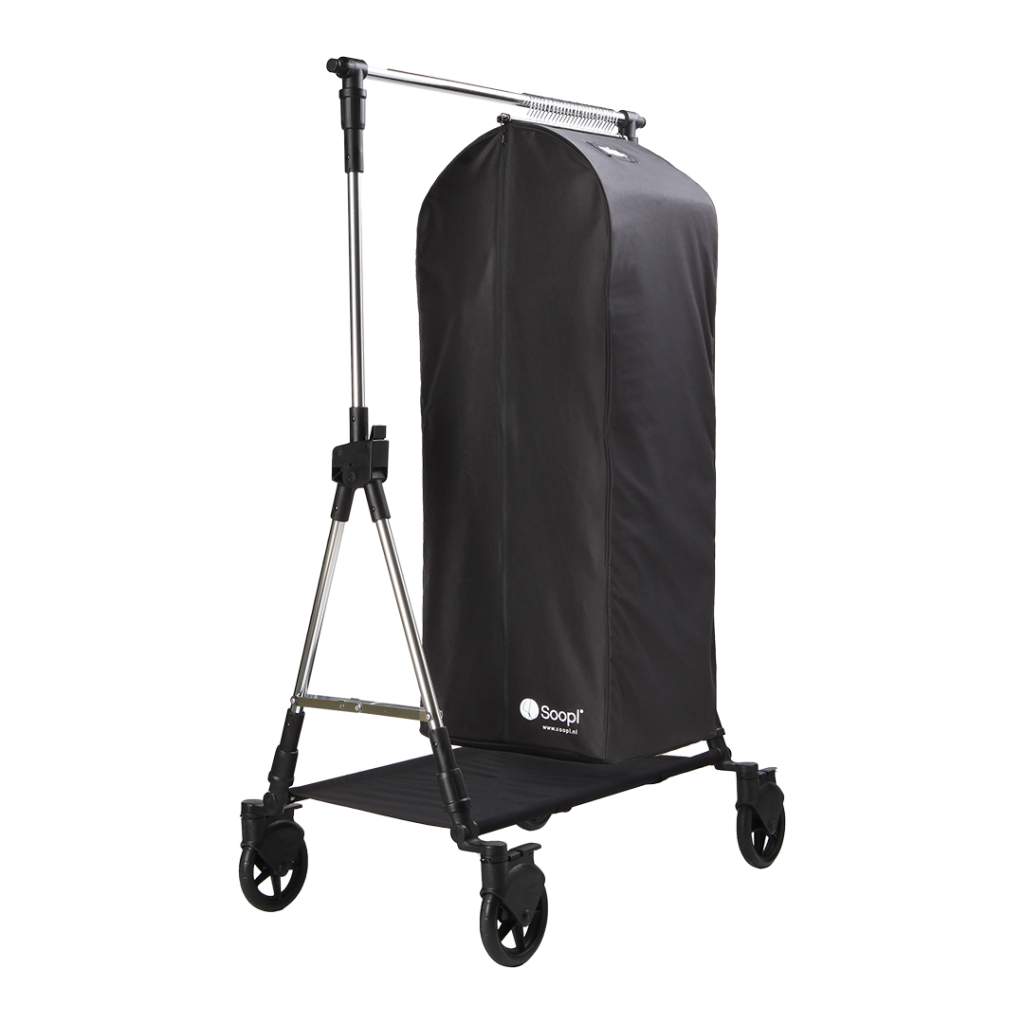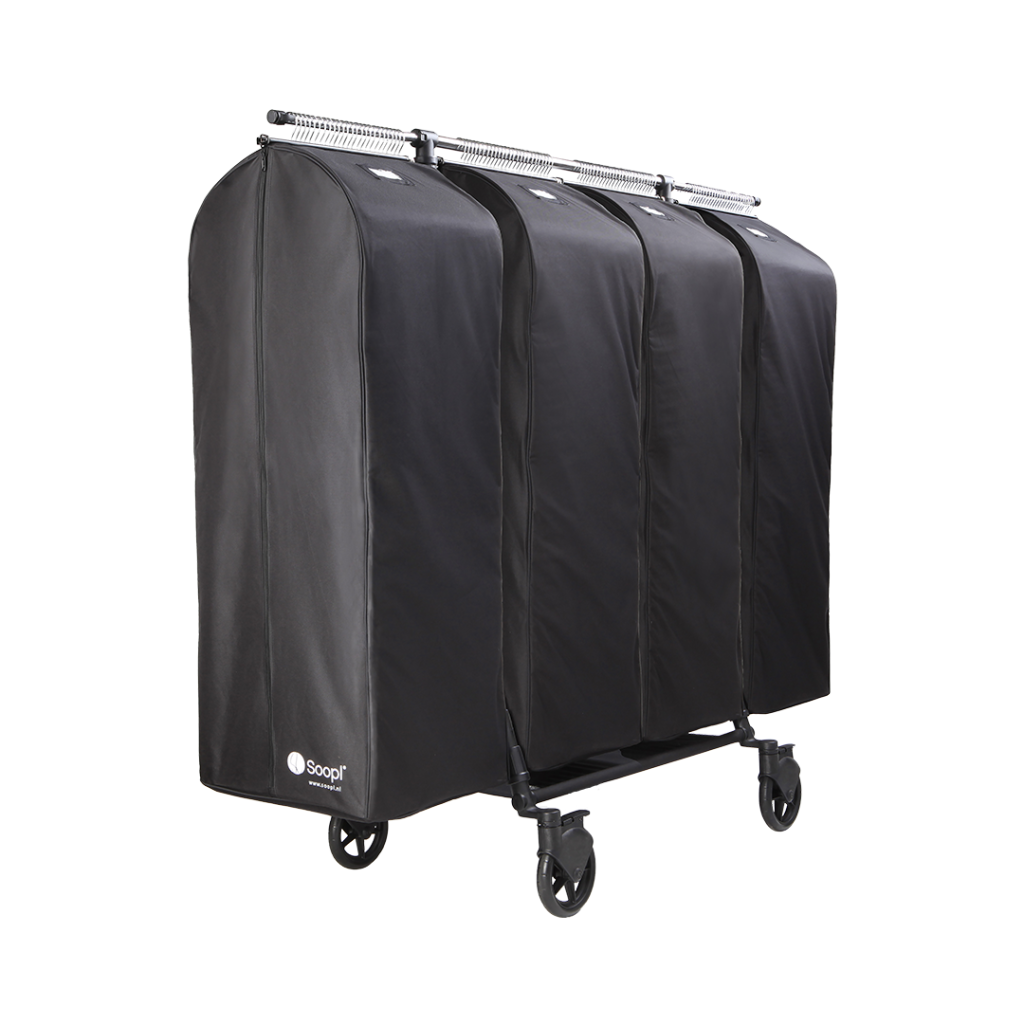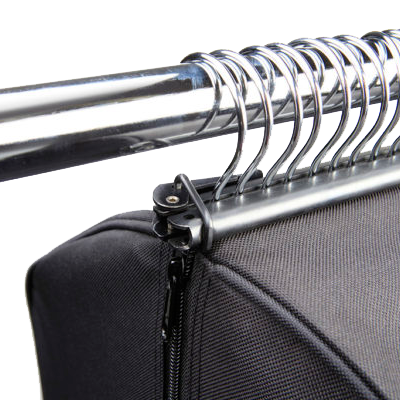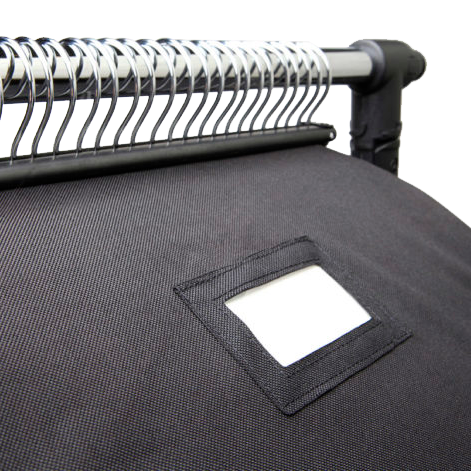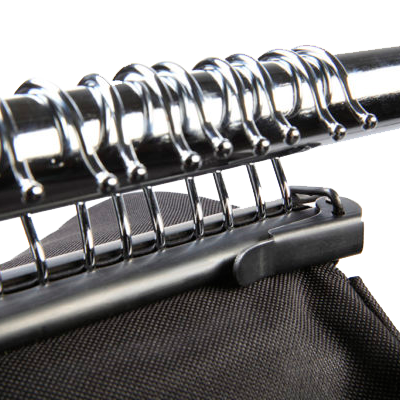 Soopl Fashion Bag XL
Made with durable materials to transport your hanging collection. Easy to set-up, with strong zipper and metal clamp fastener to keep hangers in place. Fits approximately 25 hangers per bag.
Durable cordura material
Length: 48 cm
Width: 40 cm
Height: 126 cm
YKK zipper
Water resistant
With strap and collection / business card pocket
Metal clamp fastener that keeps hangers in place
Personalize your bag by printing your logo on it. Click here to contact us for more info.
Specially designed to fit the Fashion Trolley. You can fit up to four bags fit on the Fashion Trolley.
Each bag can hold up approximately 25 hangers. (based on standard sized hangers)
Six month warranty
Price without VAT.
Secure and fast payment